Monday already?! I don't know about you all, but my weekend just flew by. Even though I flew from the East Coast to the West Coast and technically gained 3 hours, it still felt like I lost a whole day to travel and jetlag.
I'm not complaining though- I actually really don't mind flying. There's something about being in no one place, with no one you know, and having hours of silence to think (unless there is a crying child behind you, of course) that really just creates a freer feeling headspace. I always feel like I'm escaping reality when I'm in airplane, which is what inspired today's "My 5 Monday" post! Whenever I get into that zone of feeling like I'm escaping, I like to double down a pick up a book that encompasses those same characteristics. What I would define as escapist literature would be books that have vivid settings, captivating story lines, heartfelt emotions, or a gripping mystery. Basically an immersive page-turner that can make me escape to a different time or place.
And with that, here are my 5 escapist books!
5. The Silent Sister by Diane Chamberlin
I first picked up this one in an airport, so for that reason alone it seems to fit my escapism needs immediately! In all seriousness though, I absolutely could not put this down from the moment I started. I wouldn't necessarily say this is a thriller, but it has quite a few huge twists and emotional breakthroughs that really keep you hooked.
I don't want to give too much away, so I will keep this short. In fact, don't even read the Goodreads description, as I personally think that gives away a really interesting plot twist that I would have rather not known about going into the book. All you need to know is it's about a young woman who goes to her hometown to deal with her late father's paperwork, funeral, and house but finds all sorts of hidden family secrets- especially secrets surrounding her sister's suicide years earlier.
The Silent Sister has mystery, family secrets, drama, loss, gain, and most of all- heart. I think I teared up multiple times reading this from the heartfelt messages throughout. I truly escaped my own reality by traveling to this small town, unweaving the family's history, and growing with the characters until the very end.
4. Joyland by Stephen King
Joyland is actually the first Stephen King book I've ever read. It's not like I've exactly avoided Stephen King, it's more like I don't even know where to start with him. So when my fiance picked it up in one of our favorite bookstores, I knew it was finally time to start! We read this at (mostly) the same time and it made it such a fun first Stephen King experience. The cover was what immediately grabbed us, along with the almost nostalgic campy sounding description. It takes place in small town in the '70s and is filled with carnies, a haunting murderous past, and a little coming of age narration.
I will repeat: small town, 1970s, carnivals, murder. These characteristics fit a few of my quintessential escapist needs. You're whisked back to a tight North Carolina community, a carnival town I should stress, the place of a vicious murder, 40 years ago. Try to tell me you wouldn't escape your current life by going to such a different time and place.
I ultimately finished this book in a few days, and was pleasantly surprised by the amount of heart and soul that this book contained. Sure there are carnies and haunting murders, but there are also bonds of friendship, families in unexpected places, and love. Now that I've broken into Stephen King, it definitely won't be my last!
3. The Girls by Emma Cline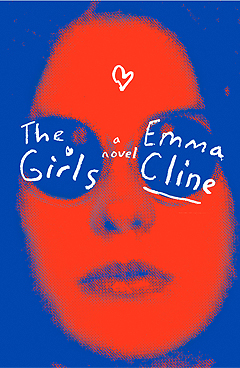 I feel like this book sparked a little bit of a controversy, and it seemed like readers either absolutely loved it or hated it. I will definitely preface that this book isn't for everyone out there, but I think most would agree that it's a great way to escape reality for a little bit.
The Girls is another 1960s-1970s read that I devoured in a few days. Ok maybe I definitely have a fascination with the '70s- I may or may not have once asked a hairstylist to give me Bridget Bardot hair. Similarly to Joyland, this is first a foremost a coming-of-age story, except this time about a young girl, Evie. Contrary to Joyland, I would say this book has much more emphasis on its time period and could even be considered in the realm of historical fiction. If you're not already aware, The Girls is loosely based on the Manson girls and murders, which I may or may not have another fascination with. I was captivated by this other perspective of The Family- a young girl who is, for lack of a better word, completely normal and just learning how to be a young woman in a such a changing time and gets sucked in. It's in this way that see just how tantalizing a tight knit group of carefree individuals is, through the eyes of an impressionable young girl. We get an insight into her psyche through her palpable descriptions and her obsessions.
I felt the descriptions of growing up as an insecure and self conscious girl was all too accurate and familiar. Emma Cline does a phenomenal job of depicting these feelings and showing how timeless insecurity and the need to fit in is. The novel is so much deeper than meets the eye, and offers a very fresh perspective on a coming of age story. I also can't even begin to explain how blown away I was by the writing itself- I ate up every vivid description and metaphor. If the plot itself isn't escapist enough for you, the whimsical and airy writing will be sure to do that for you. Again, even the writing isn't for everyone, but I think it's undeniable that Cline's debut is fresh, unique, and truly escapist.
2. We Have Always Lived in the Castle by Shirley Jackson
Yes you can surprisingly escape reality in just under 150 pages! They don't call Shirley Jackson the queen of horror for nothing, and if this story doesn't horrify you in the best way possible and make you forget about work, tests, life, than I don't know what can. We Have Always Lived in the Castle is eerie, twisted, sinister, macabre, yet also a little funny and endearing in a way. I know that combination sounds odd, but you have to understand the brilliance in which Jackson writes her characters and her dark story lines. It's unclear when this story takes place, but it's no doubt a small town back in the day- some of my classic go-to escapist qualities.
The story centers around two interesting sisters after the murder of their parents by way of arsenic poisoning. The murderer was presumed to be the older sister Constance, although we quickly start to question who the real murderer is. The younger, Merricat, protects Constance from the gossip and harshness of the town, and the two make a very unique and isolated pair. I won't give too much away, since the book is so short as it is, but if you're looking for a quick escape and a little chill, look no further!
1. Where'd You Go, Bernadette by Maria Semple
Yay! You've reached number one through all of my ramblings! Where'd You Go, Bernadette is my ultimate escapist novel despite its deviation from the others on my list. My other 4 made me feel almost every emotion under the sun, but this one right here made me laugh out loud embarrassingly in public settings. I understand this book also got a few mixed reviews, but this book is pure comedic and satirical gold.
The story focuses on an agoraphobic, anxious, oddball mother who fails to fit in with her Seattle 1%-er neighbors. She's quirky and silly, but also touches your heart in un-explainable and unforgettable ways. It's also about a family in crisis when this mother disappears, and insanity ensues when her daughter tries to piece together where her agoraphobic mother could have possibly gone. The story is told in a fun and engrossing way, through series of notes, report cards, email exchanges, and official documents compiled by said daughter to solve said disappearance.
Although the story is mostly satire, it is heartwarming and ultimately the story of a mother and daughter and their irreplaceable bond. The vivid descriptions, the humor, and the quirky personalities are a different kind of escapism for me, albeit by favorite. This was my favorite read of 2017 and my favorite book to escape the madness!
Do you have any novels that you like to escape into? Whether a different time or place or with an interesting set of characters? I'd love to hear more recommendations for when you just need to unplug and escape for a little bit. Comment below! 🙂